AlphaBaby - A Great First App

AlphaBaby is a Mac app that allows your child to safely use the computer, while learning their letters and shapes. AlphaBaby was created in 2003 when I wanted a way for my kids to be able to use the computer, but without renaming my hard drive or deleting files! Today, AlphaBaby is available at the Mac App Store, and is also available on the iPhone, iPad, and iPod Touch platforms.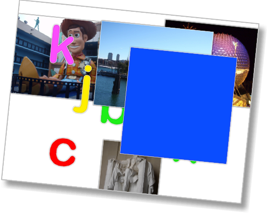 Press any key on the keyboard or click the mouse and a shape or letter appears on the screen. The name of the item is spoken as well, which helps your child to start to associate letters with their names.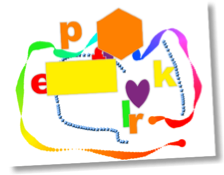 When your child is ready to start using the mouse, AlphaBaby has a variety of drawing tools to use. Click the mouse anywhere to cause a shape or picture to appear. Dragging the mouse around causes a string of blue stars to be drawn. You can change this to ducks, trucks, or other colored shapes.
AlphaBaby has two built in voices to speak letter, shape, and color names. You can also have the computer speak the names of items, or load your own versions of the sounds. Have your child record some of their own sounds for a really fun, personal experience!
The normal ways of exiting or switching from an application are disabled while running AlphaBaby. This keeps the rest of your computer safe while allowing your child to hit as many keys as they would like! When you are ready to exit or access AlphaBaby's preferences, just type "quit" to exit or "pref" to bring up the Preferences panel. From the Preferences panel, you can customize AlphaBaby. Change the colors and font used to display letters, load your own pictures and sounds, and pick what special effect is used when moving the mouse.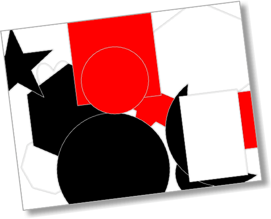 AlphaBaby can also be used in classrooms by students of varying ages and abilities. Its customization features make it possible for teachers to focus in on a specific area of learning. Colors can be set to simple high-contrasting combinations to make it easier to read.
Buy AlphaBaby
for just $.99 USD at the Mac App Store today!